Inconsequent Debates
Inconsequent Debates is a location in Pathfinder: Kingmaker.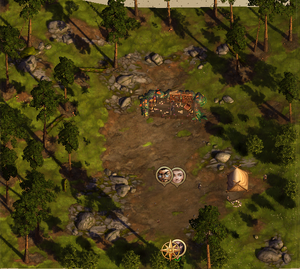 ''This unassuming place was chosen by one of the fey lords as a location for Inconsequent Debates. The fey certainly know how to turn the unremarkable into the unforgettable - one way or another.''
This location unlocks during The Price of Curiosity quest(Check the quest page for the walkthrough).
There are no agressive monsters or loot on this location.